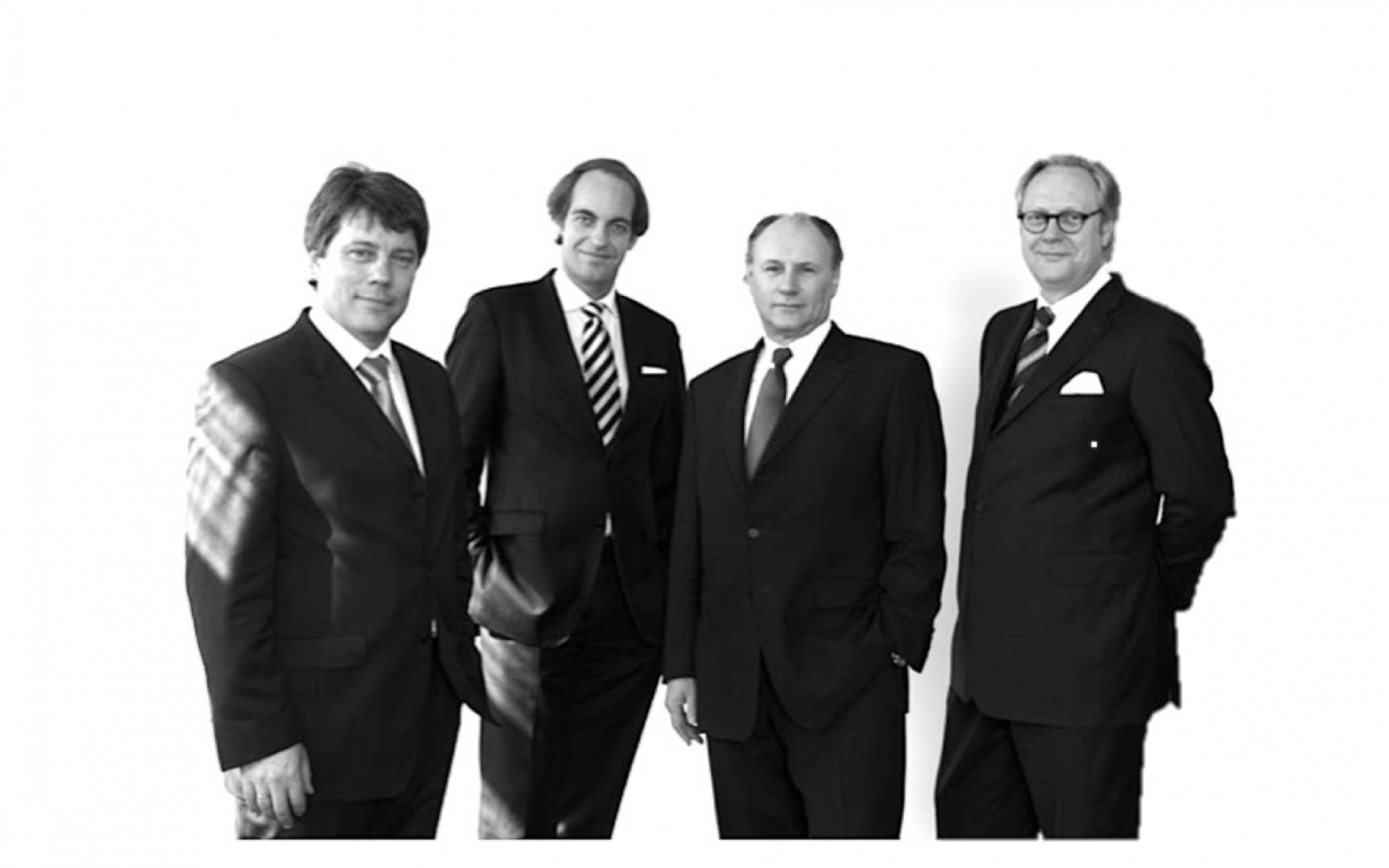 100 years of experience.
With the consistent promotion of intellectual property, we want to strengthen Germany as a business location and, in addition, make a contribution to the development of new products in a future worth living for.



Supervisory Board
---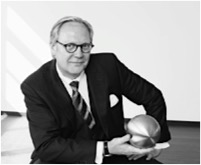 After graduating in business management, Michael Pawlowski began his career as a controller for A. Nattermann und Cie GmbH in Cologne. During his eight-year term with the pharmaceutical company, he was promoted to divisional controller OTC with a direct reporting line to the board of management.
Afterwards, he worked with the Comet Group – a commercial chain for electrical appliances – as Managing Director for the commercial side of the business.


Four years later, he moved to the CinemaxX group with the same function. Here he was involved in the development of the new "Multiplex" cinema form and, as Financial Director, managed the successful stock market flotation. For two years, Michael Pawlowski was concurrently Commercial Director of the Supervisory Board for the Stella AG (Musical Group).
As Chairman of the Bundesdruckerei GmbH and Commercial Director of the parent company, Authentos GmbH in Berlin, he restructured the business following investment by private equity investors.


Michael Pawlowski then set up his own enterprise, AUREL VEST Beteiligungs & Beratungs GmbH to manage his share portfolio and consultancy business. Concurrently, he is shareholder and Managing Director of numerous businesses involved in cinema management and property development.



Florenus founder Michael Pawlowski is married and has two adult daughters. He lives near Lübeck.
---


Management
---
After completing his studies at the RWTH Aachen University Moritz Gerke graduated as a certified engineer in the field of general electrical engineering. Moritz Gerke began his career with Hewlett Packard (HP). During 10 years with HP, he soon assumed leadership and responsibility for customer care, product development as well as marketing. He also went on an extended, work-related stay in the US and was responsible for the development of the systems integration business.
As Managing Director for the German arm of the company, he built up the business of an American software house in the field of ERP for Central and Eastern Europe and its market entry into Japan.
Moritz Gerke moved to Deutsche Telekom where he managed the international network for the overseas business, led market entry into the Netherlands, completed the successful integration of the regions of Central and Eastern Europe and the Middle East and developed the acquisition of mobile radio utilising network models.
Ready for new challenges, Moritz Gerke turned to business transformation and re-organisation. As Chairman of the Board for an international Billing and Operational Support system house, he led its development before he was appointed COO to oversee restructuring of the Bundesdruckerei. Here he developed new markets, introduced the E passport and steered the development and market launch of document-reading devices and testing equipment. Additionally during his leadership, he promoted the development of a strategic patent portfolio.
Under his leadership, he steered the renovation and sales of a nickel parts manufacturer. Following this success he set up his own business.
Florenus founder Moritz Gerke has for the past four years been developing his own portfolio and advises companies on strategy, marketing and distribution issues. He is married and has two adult children. Moritz Gerke lives in Berlin.
---
---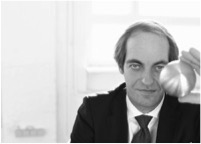 After studying chemistry at the University of Münster and completing a Doctorate at the Institut für Chemo-und Biosensorik in Münster, Dr. Benedikt Ahlers began his career with the Bundesdruckerei in Berlin. For nearly 10 years there Dr. Ahlers was responsible for the innovation strategy. He also led international development projects and implemented new business segments and product areas, such as product protection and the protection of trademarks. Under his management the Border Management Solutions were developed and introduced onto the market the with an entirely new electronic border control system. During this time Dr. Ahlers personally registered more than 30 patents.
Following this position, Dr. Ahlers took over as International Sales and Development Manager with European-wide responsibility for NEC. His remit was for the business growth of the NEC Security Solutions business involving biometrical and intelligent video supervision systems.


Two years later Dr. Ahlers moved to IP Bewertungs AG to lead business sales and development.This department was responsible for the marketing of patent portfolios. He was promoted to the Board of Directors and was responsible for the licensing and sale of more than 50 technology-based patents.
In 2011, Dr. Benedikt Ahlers was included in the list of the 250 World's Leading IP Strategists 2011 issued by the magazine Intellectual Asset
Management (iam). The iam publishes this list every year to provide an
overview of the world's top IP strategy experts.
Florenus founder Dr. Benedikt Ahlers is a Management Board Member of Florenus AG. He is married and lives in Berlin.
---
---
After undertaking bank training and graduating in business management, Michael Schaub began his professional career with the distribution of data and information technology for Siemens AG. In the course of his 12-year-old affiliation with the Siemens Group, he took over responsibility for the development of the business in Poland, Romania and Russia as part of the strategic business planning unit and as business leader for the Siemens Business Services in the banking sector.


For the next 10 years Michael Schaub acted as managing director and CEO in various enterprises developing new businesses, introducing new products, opening new markets and restructuring IT solutions (Perot Systems Germany, CAM Systems, casolute), as well as undertaking market leadership in security technology (Bundesdruckerei International Services). With the Bundesdruckerei, he substantially increased international sales, developed the systems house in the marketplace and introduced facial recognition systems.
Florenus founder Michael Schaub has acted as an adviser for the distribution and international market launch of new products in markets such as China and developed strategic concepts for international development for his clients. Michael Schaub is a Management Board Member of Florenus AG. He is married and has two grown-up daughters and lives close to Munich.
---


Employees
---
After studying Business Administration and Economics, Bünyamin Yildiz specialized in Innovation Management & Entrepreneurship at the TU Berlin.
In 2013, he came into contact with the Design Thinking method and completed the Basic and Advanced Track at the Hasso Plattner Institute for Design Thinking. Since 2014, he has worked in innovation management, technology scouting, IP management and technology management.
Since 2015 he has worked as a consultant at Florenus AG. In addition, Bünyamin represents Florenus at numerous events and is responsible for the cooperation and partner network, as well as the internal workflows and their optimization in the Berlin office. As a lecturer in innovation and technology management, he regularly works at the University of Economics and Law in Berlin. In addition, Bünyamin is active as a mentor at the Startupbootcamp Accelerator and as a partner of the Faculty of Business and Management of the TU Berlin in the field of Intellectual Property Management.
---
---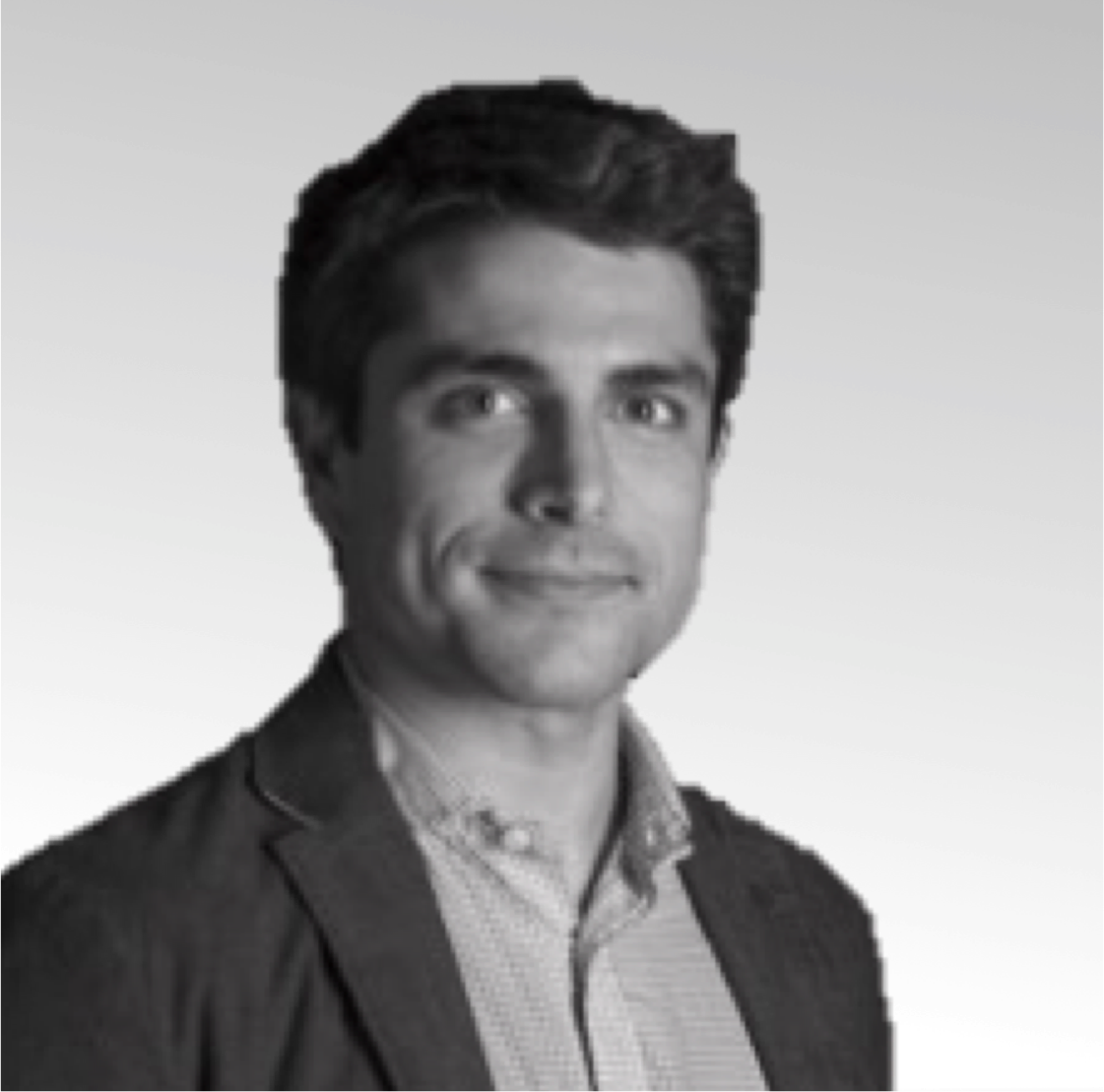 After studying Environmental Science, Pau Garcia earned a Master of Science in Innovation Management and Entrepreneurship from the TU Berlin. During and after his studies, Pau worked in the promotion and coordination of EU projects in the field of environmental science, establishing contacts between universities and industry and facilitating their cooperation. Since 2015, Pau has been working for Florenus AG in the field of IP management, recovery, patent research and valuation. He has always remained true to his passion, Green Technologies, and oversees a variety of companies in this field in technology marketing and intellectual property management.
---